Money Mistress Kiara's Findom Dungeon
Where the dreams of My paysluts, payigs, and general fetish freaks are brought to life by your sadistic, spoiled cash Princess.
Money slavery, wallet rape and wallet draining, humiliation, small penis humiliation, sissification, foot worship, blackmail fetish, financial domination... your spoiled Princess does everything.
Due to harassment issues, your Money Mistress's Yahoo screen name has been changed! My screen name is now ONLY available to purchase via NiteFlirt using the button below, or by emailing your Cahs Princess for additional payment options.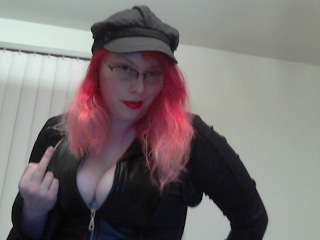 WARNING: The femdom, fetish, money Domme, and findom Mistress oriented images and text in this site are intended to be viewed by adult paypigs and paysluts aged 18 or older (21 in some states) who enjoy the findom, blackmail fetish, wallet rape, wallet draining, humiliation, financial slavery, small penis humiliation, sissification, and other fetish acts indulged in by a financial Mistress. By clicking Submit, you are agreeing that you are of legal age in your state to view adult materials and that you will not find images and text offensive, such as but not limited to those pertaining to blackmail fetish, forced intoxication, findom, financial domination, money slavery, wallet rape, wallet draining, financial Mistress training by a spoiled cash Princess, etc.
NOT 18, paypig? THEN -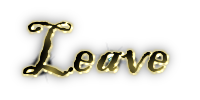 !

Blackmail Mistress and spoiled Princess will rape your wallet, payslut!
NOTE: As a professional Dominant money Domme, I consider Myself a businesswoman and, while I offer this site to you for free, I WILL be compensated for My valuable time, Including time spent in findom cam, fetish phone, and Mistress text sessions. You wouldn't expect to have your car fixed by a mechanic for free, so don't expect to woship your money Mistress or be blackmailed by a spoiled Princess without paying, either. Why would you even come here to a website that is clearly geared toward findom, blackmail fetish, financial domination, wallet rape, wallet draining, money slavery, and humiliation and expect to get anything for free? Especiall one run by a self-proclaimed money Domme, money Mistress, financial Mistress, and spoiled wallet draining cash Princess? Dumbass paysluts and paypigs... Get a clue!
This goes for fetish Mistress training as well. Not everyone who comes to My site is a stupid paypig or payslut wanting wallet rape or wallet draining. Some of you don't een share the financial Mistress or blackmail fetish, but this doesn't mean that you will get findom OR femdom Mistress sessions, a femdom cam session, or a fetish text session, or a real time Princess session for free. Those who request free phone Mistress, Princess findom cam, fetish text sessions, or cash Princess training in real life for will be ignored and reported as spam, as well as added to My Mistress loser list.
Everyone's fetish is different, even you boring paypigs and paysluts. This is why I offer free femdom & fetish consultations via e-mail and instant messenger before your paid session. This does not give you the right to inquire about free Mistress fetish consultations if you are a paypig or payslut seeking financial domination, findom fetish, money slavery, wallet rape, wallet draining, and humiliation from your spoiled cash Princess.
Above everything, I am a sadistic, Dominant female femdom Mistress and I DO enjoy My fetishes immensely, especially financial domination and blackmail feiths! My favorites are, clearly, blackmail fetish & findom blackmail, financial Mistress training and financial domination, chastity, foot worship, sissification, wallet draining My paypigs, and many more. That being said, do not expect your money Mistress to moan and groan while you wank your tiny little penis. you are contacting Me to be an Owned slave / paypig / payslut, or to enjoy a conversation about a femdom related fetish we share.

Keep in mind that you may not like Me and how I work as a money Mistress and fetish cash Princess. I am not like any other money Domme you have met or ever will meet online. I am not like any other phone sex cash Princess you have encountered. I may not like you and a femdom or blackmail fetish, wallet draining relationship may not be right for us. However, if our personalities mesh and I decide to allow you into My fetish stable, I will engulf your life and use you as I see fit. For the slaves, paysluts, and paypigs seeking to serve a Perfect femdom and financial Mistress, your life will be greatly enhanced by My constnat present. Serving your money Mistress will give you a purpose, something to live for. That purpose is to make sure that your spoiled Princess has the life I deserve, using your own personal talents and resources. That includes money, tributes, and blackmail fetish information, paypigs. For the submissive male slaves and paysluts out there, you seek to please your findom financial Mistress and, in doing so, are pleased yourselves.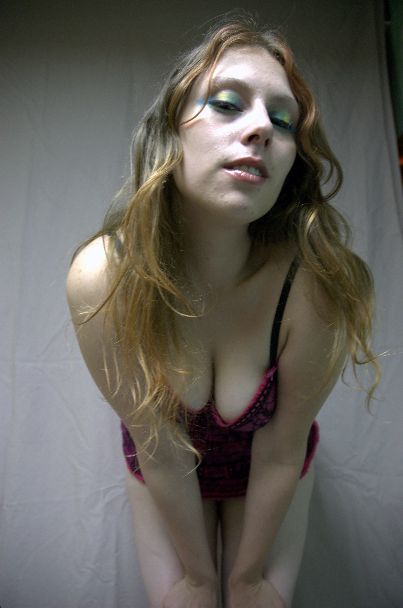 Are you a findom Mistress, phone Mistress, cam Mistress, financial Mistress, money Domme, money Mistress, spoiled Princess, cash Princess, or just a Perfect femdom Goddess? Would you like your financial domination, money slavery, or wallet rape link or banner displayed on My site in front of My paypigs and paysluts? I am currently on the front page of Google for searches such as femdom Mistress, femdom dungeon, femdom blackmail, Mistress cam, blackmail fetish, phone Mistress, femdom cam, Dungeon Mistress, cam Mistress, phone Mistress, phone femdom, blackmail phone sex, dungeon femdom, and many more! My femdom dungeon is the number one search result on several of these keywords. Simply send Me an email and let Me know you are interested in a link exchange and I will be more than happy to place your banner or link on My site. My email is dominakiara (at) gmail (dot) com and I check it daily when possible.


Everyone's femdom / findom experience with your cash Princess will be as unique as everyone's individual femdom / findom fetish preference varies. Even if you and another slave, payslut, paypig, or submissive share for example the blackmail fetish, or desire for wallet rape / wallet draining, you will have a different experience with your money Mistress. I enjoy findom fetishes, and will make sure that we both have an enjoyable femdom experience together. Just because My site is geared toward financial domination, findom, wallet rape, and wallet draining, and even though I identify Myself as a cash Princess, money domme, spoiled Princess, money Domme, etc, that doesn't mean that I don't still also love My other fetishes, including humiliation, foot worship, small penis humiliation, sissification, chastity, and any femdom fetishes that involve Me over you.

Lastly, if you are a worthless loser, a pathetic boy caliming to be a paypig or a payslut, but simply looking to wank his little cock, move along. I am perfection incarnated into a Dominant cash Mistress and spoiled Pricness. Why would I want to own something worthless? That tarnishes My character as a money Mistress and I won't stand for it. As a further precaution, I suggest that those who plan to contact their future money Domme, look up what the word 'submissive' means, first. Just because you have contacted Me does not automatically make you worthy to serve, nor does it make Me your Dominant Mistress, cash Princess, money Domme, or spoiled Princess anymore than it makes you My payslut or paypig... That requres a fetish session, wallet rape, or wallet draining...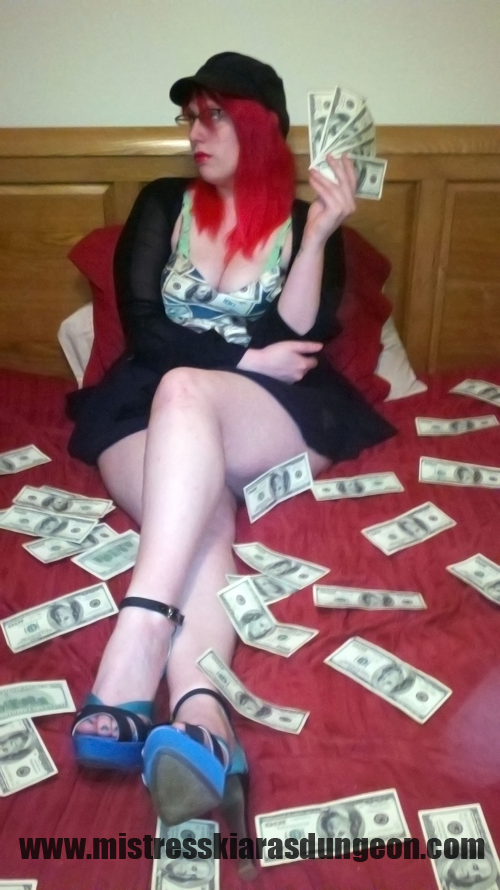 Vote for your findom Mistress daily, My pets!
Simply click on the voting links and banners below once every 24 hours. The links SHOULD open up in a new window or tab where you may then have to click a 'vote confirmation' link or button and vote for your financial Mistress. MAKE SURE TO DO THIS - otherwise the click will not be counted as a vote for your cash Princess! If you'd like a better, more in depth link list for My daily voting, visit My fetish voting links page.







Other Femdom websites who link back to My website, Femdom, Blackmail Fetish, Financial Domination, Princess, Mistress Kiara

Pandemos Female Domination
FemdomLinx:Handchecked Femdom Sites and Galleries